Cabling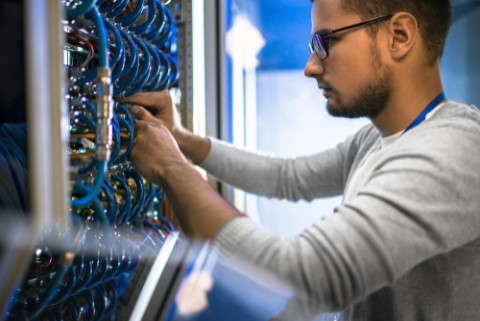 Structured Cabling:
Structured cabling is a telecommunication cabling infrastructure that consists of running internal cabling to your computers as well as to your server room. Tech Titan can design your cabling structure to ensure quality and reliability.
With different type of cabling technologies, we can work in accordance with your building structure.
Cabling design and installation have many standards that identify offices, data centers, and buildings for voice or data communications using diverse kinds of cables such as CAT5, CAT5E, CAT6, fiber optic, and modular connectors.
With the proper design and structure, we can create topologies to meet your exact needs.