Managed IT Services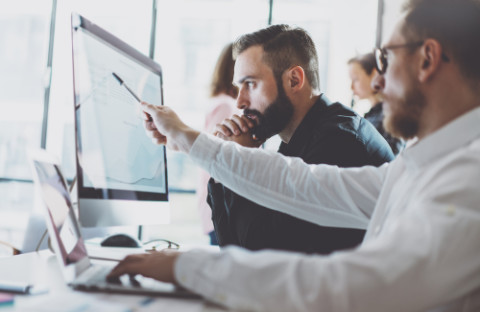 Tech Titan's CARE MANAGED SERVICE
Tech Titan's care is a collection of managed IT series that form a comprehensive suite of solutions in the areas of Managed Voice, Video, Data and Security Services.
Tech Titan specializes in serving small to medium sized businesses with customizable IT support and consulting plans designed to minimize risk, reduce stress, stabilize network and secure your technology. So, you can focus on your business instead of technology and distractions.
This customized support and monitoring solution is designed to provide the critical expertise required to manage and resolve any system faults, with service incidents managed from notification to resolution.
With our help desk support, you may choose to work with us on a case by case basis or create a long term relationship for Tech Titan to continually maintain your entire IT needs.
Tech Titan's Care assists you in maximizing your return on investment by providing experts:
24×7 Incident Support (Remote TAC and Onsite Engineer) – Tech Titan's TAC (TTAC) engineers know your network, which will save you time and effort. TTAC supports the network solution, not just the devices. TTAC experts manage escalations to the manufacturer TAC and incidents are handled from notification to resolution.
Network Monitoring of Key Performance Indicators on Voice, Video, Data and Security devices in your network – Tech Titan's NOC can proactively identify and remediate device faults in advance of possible failure. For the most critical events, Tech Titan will notify the customer within written Service Level Objective parameters for total customer support.
Monthly Stewardship and Reporting – Many of our Managed Service programs include the designation of a dedicated primary and secondary engineer to your account. This engineering team will meet with your needs on a regular basis for on-going consultation and feedback on the performance and optimization of your converged network system.
Service Change Support – Knowledgeable expert support options are available for system moves, adds, changes, patches and upgrades
Tailored Packages – We know that every businesses' needs are completely different from the next, so we offer 100% custom packages for any business size or budget
Ramped up productivity – never stress again about network failures, as our managed services include round-the-clock monitoring of your computers and network to help prevent problems before they happen.
We are always available – part of what makes our managed services different is that we are always available, regardless of time or holiday.